Really? All forms of love? Necrophilia as well?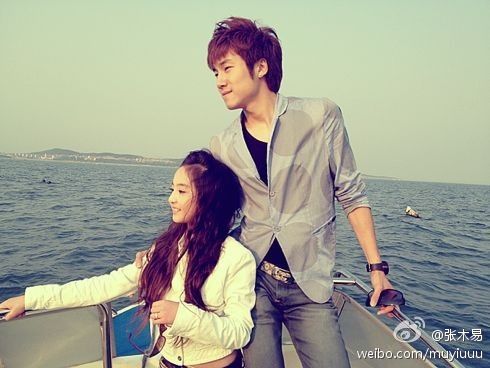 Look, what a cute photo! But wait until you read the story behind this one:
A disturbing "relationship" between a 24-year-old Chinese pop star and a 12-year-old child model has sparked a social media furore in China and accusations the bizarre fling is a hoax.
Zhang Muyi, 24, has publicly declared his love for Akama Miki, a Canadian pre-teen model and singer 12 years his junior.
tuchesuavae from tumblr:
Allowing people to "love" whoever they want and say nothing is bull shit. what people call love is not love it's somethings else. pedophiles go after 8 year olds and say they love the 8 year old,what is that?
.
..though was been some criticism but the over whelming majority has been very positive "Love knows no boundaries, a 12-year-old with a 24-year-old is not a big deal." one fan says.
You guys are really ok with 42 year olds being in relationships with 14 year olds? I'm supposed to stay silent when I see this shit? NO! That's the problem. People see things and they don't say anything. Because they don't want conflict, they don't want to be a snitch, it's not their business. If it happens where you live it directly affects you. Your neighbor hood, your community, what your children will be exposed to. People see things and say nothing. People get married to animals that they say they are in love with. Because people say they are in love with a duck I'm supposed to be ok with that? and before you say I'm taking it to the extreme. This exact story was on my local news last night.where a guy is dating a duck he met at the park.
I am adimentely against this whole love is love thing
This response is actually quite funny, how angry this person has gotten from hearing such news, but I don't blame them. I don't really condone such behaviour. Age gap is not a problem, I mean I like a guy who is 8 years older than me. No one will be disgusted if she was 20 and he was 32. Or she was 30 and he was 42. As people get older, the age gap conflict softens. Why? Because they both mature and know what they want.
My point.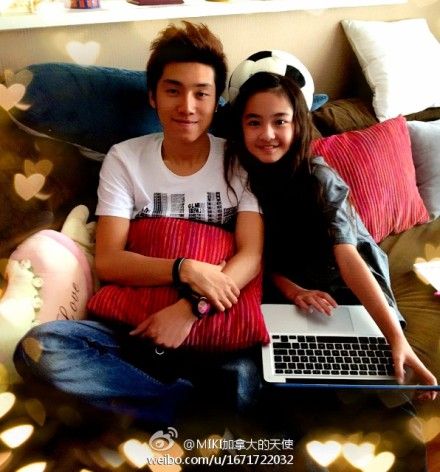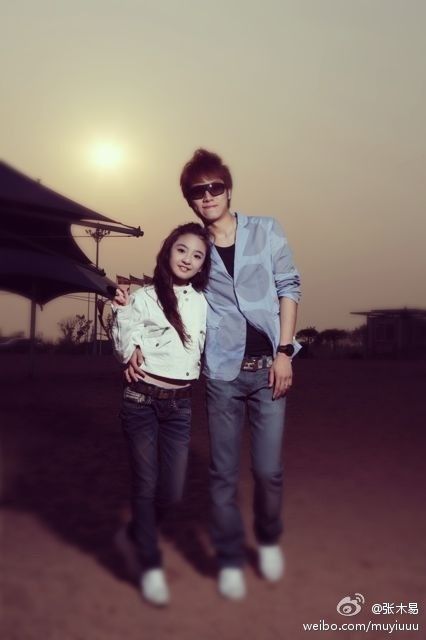 I don't want to be the one who judges someone by their looks but the Chinese believe in face reading... he looks weird and creepy to me now, and I know that's certainly because of this news, otherwise he'll just look like any other Asian. I wonder if he's ever been in any other relationship, maybe he was hurt really badly by some girl his age, toying with his emotions (Some girls these days, it's not hard to believe).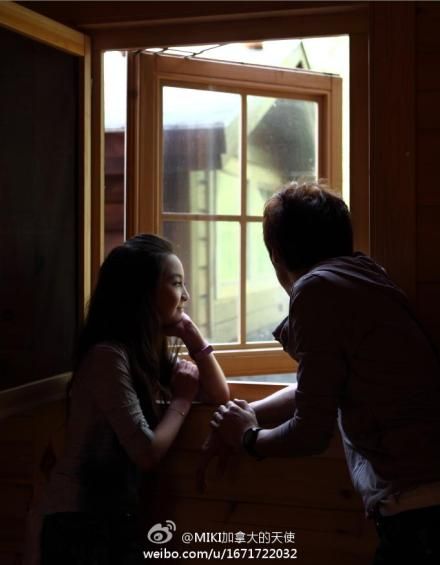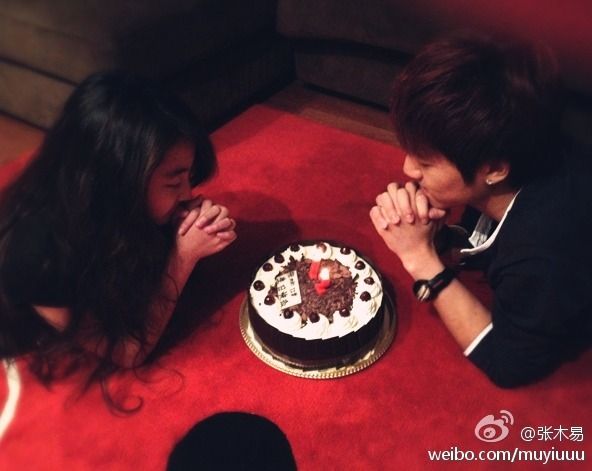 "Wait until I'm old enough to marry you, and then I'm going to say 'I do,'" Miki recently wrote to Muyi on Weibo.
Muyi responded with the message, "I simply can't wait for these next four birthdays of yours to pass, I'm counting down each one."
caoaijae
from Tumblr
Gosh, WhereTF are this girl's parents?
She's not even a teen, just 12.
Okay fine, age doesn't matter when it comes to love.
But, it DOES MATTER when someone as young as 12 is involved, and to make it worse having a relationship with someone a bit too much older.
But, when she becomes 16/17, it won't really seem weird.
This just appears creepy because she is still TOO YOUNG to be in any "romantic" relationship.
Ugh~~~ What is happening~
A week ago, I heard news about a 14-year old female artist here that had a relationship with a 29-year old DJ.
I like someone and he's 29 years old and I'm 17.
(He's a celebrity)
Our age were the same as Muyi & Miki's.
I agree with this person 100%.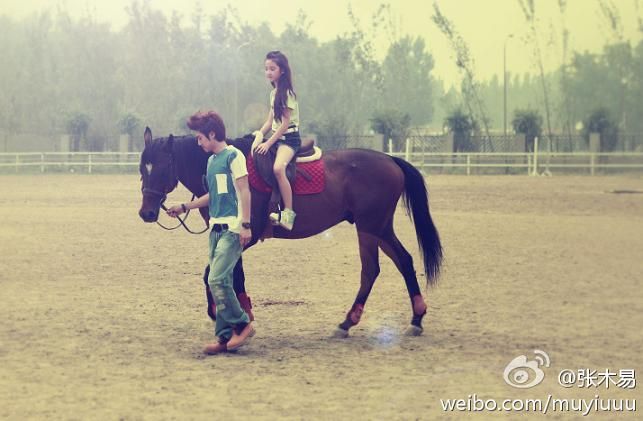 just early in the morning on YahooPH news!
That a
24 yr. old zhang muyi ang a 12 yr. old akama miki!
dating! ♥_♥
ohghad!
this is great :D
what a LOVE!
This one just proves that AGE DOESN'T MATTER
Another positive fan's comment:
these 2 have clearly been taught morals….they are 'courting'…something that seems to have gone out of fashion…yes she is young and things could change but at the moment they are taking 4 years learning to be friends, companions, both have the disipline of working…they are doing things the right way…they're not interested in sex before marriage or running away …they come from close knit communities…… un-like the maths teacher and 15 yr old who don't really know each other…had they 'courted' with the parents permission there wouldn't be a problem now…would there….at 14 i was seeing a 23yr old…my dad, a policeman, kept a close eye on us…I told him everything…when i started work 20 months later things petered out and i finished it….trust plays a big part.
Yes, so they have taken the correct steps towards the matter. I mean when you really like someone, you become foolish, and I applaud them for being 'mature' about it. But maturity could have been taken to a whole new level. They should have promised each other in words and waited (away from each other, i.e. apart) for each other until she is of age. He's technically taking advantage of her innocent mind so no boys can take her when she truly blossoms into a woman, and she sure will be beautiful, look at her now, she's a model and gorgeous.
Okay, time for my long extensive opinion:
People call Miki a tween model but she's not even a teen yet, she's twelve.
Yes, yes, age is not a boundary for love... in the ADULT world. Children don't know what love is. I liked guys when I was her age, I wouldn't say I 'loved' a guy though, even at my age now I won't say I 'love' a guy. What type of future is she headed to? She has a career already as a model and singer but most likely with poor education. Seriously, where are her parents? Modelling and singing is not a career, not a very long one at least. What happens when she ages? Singing is about natural talent, not beauty (Yes, she sings quite nice in the video but it's no Adele, nor Jane Zhang). Modelling is about beauty, but outer beauty, and we all know that that doesn't last.
So he 'loves' her. They started dating when she was 11, lets wait 4 years until she's 16 and see if she still likes him. I only recently realised what qualities I really wanted in my life long partner, and I'm 17, these qualities are bound to change even more in the coming years. She doesn't know what she really wants yet, the feeling of being loved and cared for is nice so she returns her 'love', but things change with time. He probably likes her because she is pure, innocent and untainted by the ugly society but as she ages, she will change. She will become like a normal 16 year old.
Why won't he 'love' any other 12 year old? Because she's a model and exudes a mature look (seriously, look at what she wears, showing her belly and all). Asians look like they're 12 even when they're 20 so I don't blame him for falling for her looks (and her innocence). But look into her mind, can she really communicate with him? He probably likes the fact that she's innocent, that she doesn't communicate with him like a normal 24 year old girl. Asian guys seems to really like that, well in dramas anyway, the helpless girl who doesn't know how to protect herself and is really gullible. There are nice girls out there too, billions of them in China. Some really hard-working, sweet, respectful to elders... but no, none of them were like Miki.
Love is for adults, and between humans (in reference to the first image I have posted, and alive humans at that). And to be honest, to restrict love to only the romantic type is rubbish, love can extend to different forms, the love towards family and relatives, to friends and pets, but you all know that when I say love here I mean romantic love, because otherwise you can go ahead and love your dog, nothing's wrong there.
My view is that they'll soon get sick of each other, tired of seeing each other's faces, realise each others flaws and won't be able to continue their path together. I'm not hating on them, it's the hard truth of reality. It's just that it's really messed up that he is so stupid in taking advantage of a little girl. "He's not taking advantage of her," one might say, "Their love for each other just couldn't wait until she was 16." or "He's worried that when she's 16 she won't like him, right now he's just showing her what he can do for her so she won't leave him. He's just being assertive, and taking the opportunity before he loses her." It's wrong to believe in such a justification, the line is very thin, between pedophilia and love in this situation. To condone it means to let little girls go out with good-looking
pedophiles
without knowing.
A p
edophile
is a person who has sexual feelings directed towards children. But who really knows what is in the mind of a guy who goes out with a girl her age. Not saying that he necessarily is a pedophile just because he's dating a child because I don't really know what he thinks in his mind. Like I have said, maybe he simply 'loves' her for her innocence (innocence that doesn't last unless he keeps her under a rock). But he has sai

d:
"I simply can't wait for these next four birthdays of yours to pass, I'm counting down each one." because she turns 16 and it's the legal age... for marriage? For sexual consent? I'm not too sure. It' still crazy. Love, pedophilia, or infatuation? Who are we to say? But to be safe, they shouldn't be together. It won't hurt to wait a few lousy years, is it?